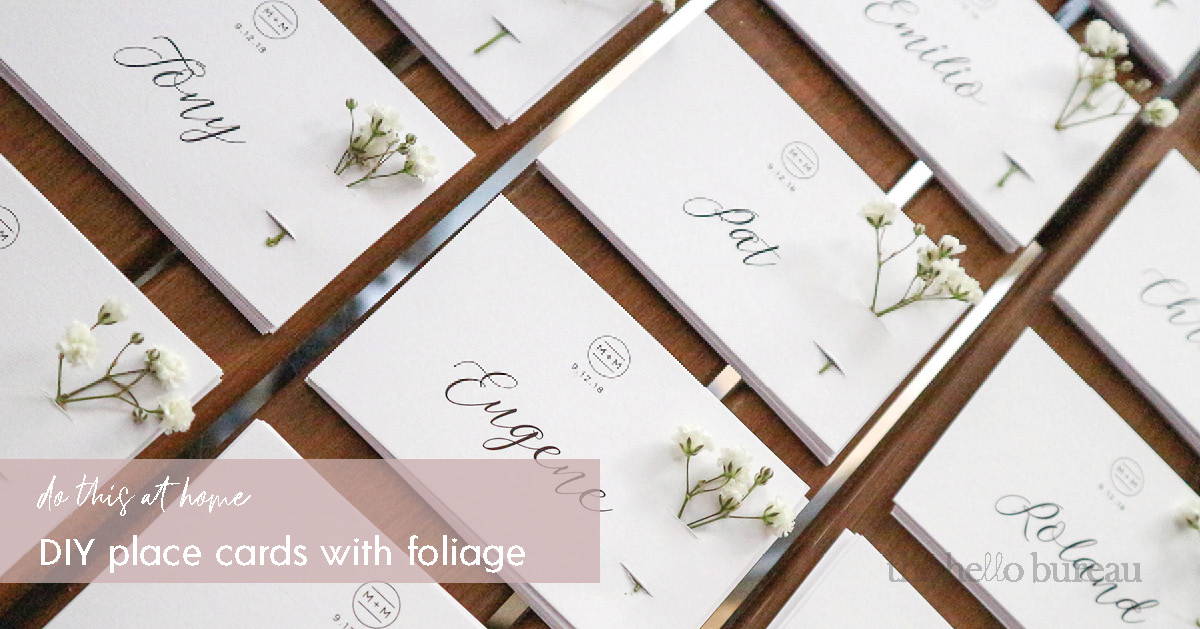 Add an element of surprise to your place cards with a touch of your favourite foliage!
Flower Place Card Template from The Hello Bureau

200-350gsm cardboard (to print the place cards on)

Scissors or craft/utility knife

Metal ruler

Cutting mat

A few bunches of your favourite foliage or flowers. I recommend using hardy varieties such as natives, eucalyptus, rosemary, lavender, Geraldton Wax or Baby's Breath.
Around 1 hour to type up all your guest names into the template (for 100 people.)
Printing time can vary on the quantity of place cards you require. If you're printing at home, this process could take anywhere between 30 minutes to 1 hour. I would highly recommend getting the place cards professionally printed and cut if you have more than 100.
Cutting time can be about 5-10 minutes per sheet.
Inserting foliage takes about 30 seconds to 1 minute per place card.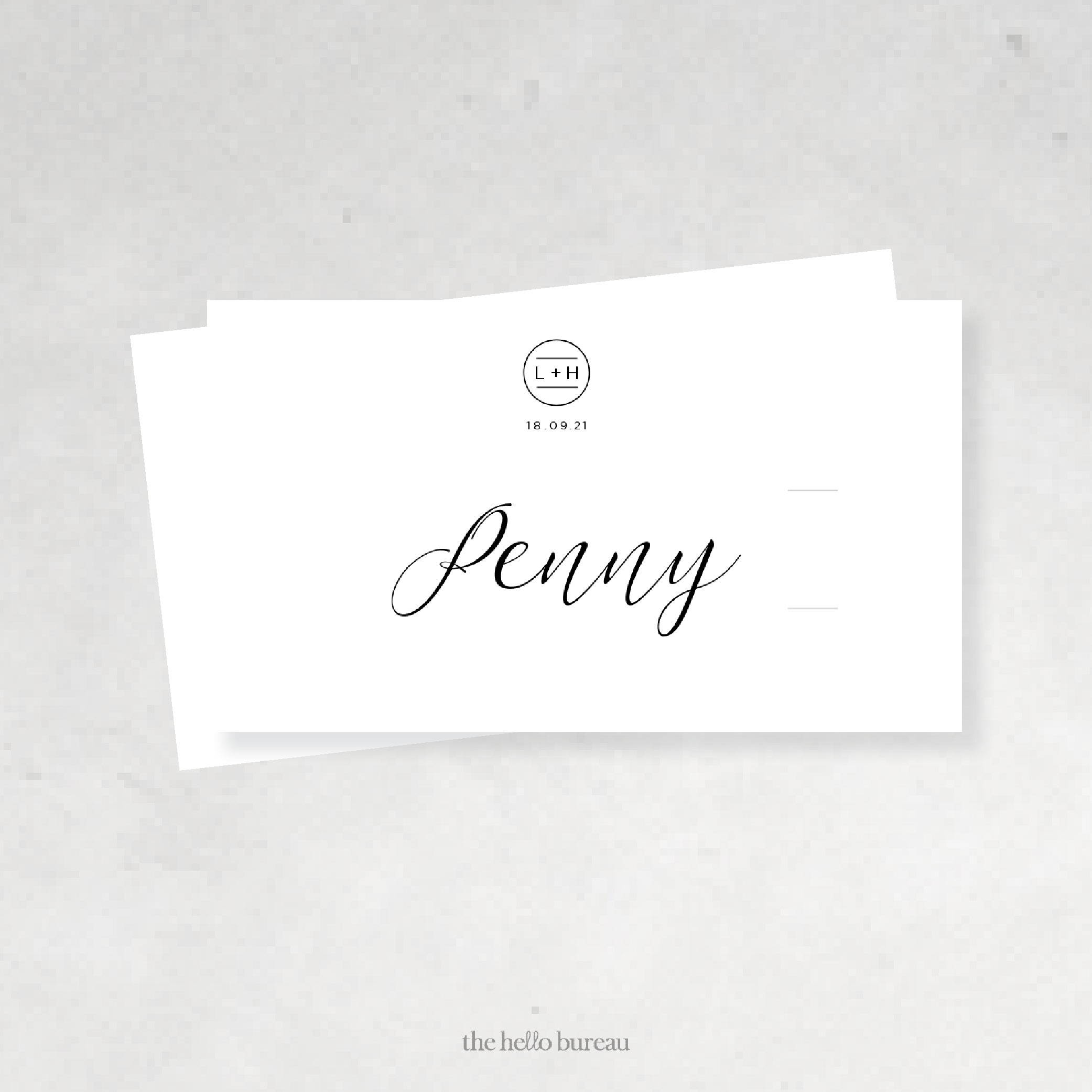 The first step is to create your place cards digitally with our specially designed template (which can be found here.)
The template is fully editable so you can change all the elements around. There are two cut lines on the template already, please ensure you DO NOT delete these as you will need them as a guide for where to cut the slits for the foliage to sit in.
Edit page one to exactly how you would like it, then simply duplicate the page and edit the names on the rest. Once completed, download the template as a PDF.
IMPORTANT
If you are planning on printing the place cards at home, choose:
DOWNLOAD > PDF > SHOW TRIM MARKS > SAVE PAPER > (PAPER SIZE) > CREATE PDF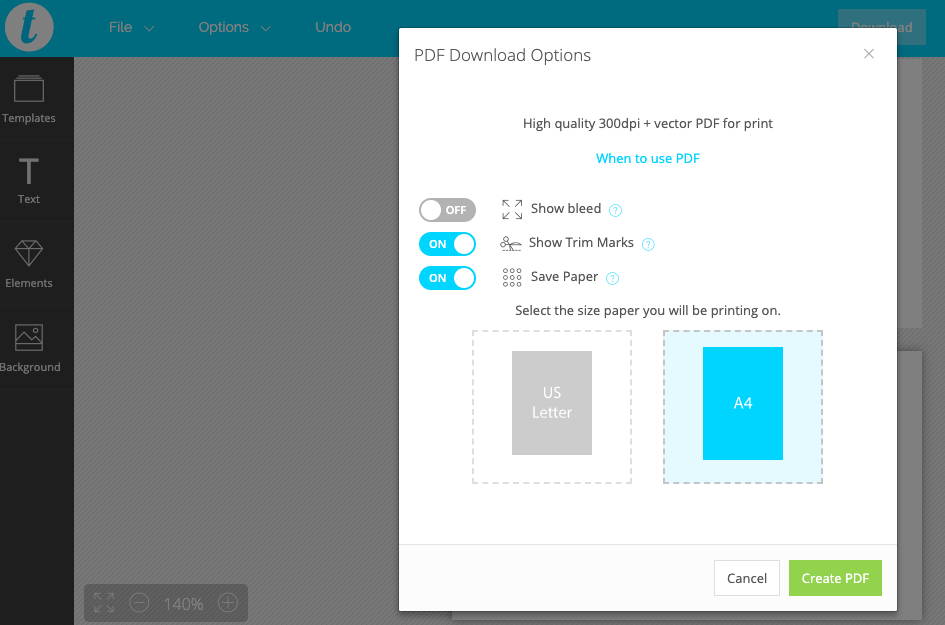 If you are sending your place cards to be printed professionally, use the options:
DOWNLOAD > PDF > CREATE PDF
The PDF should consist of a single place card per page.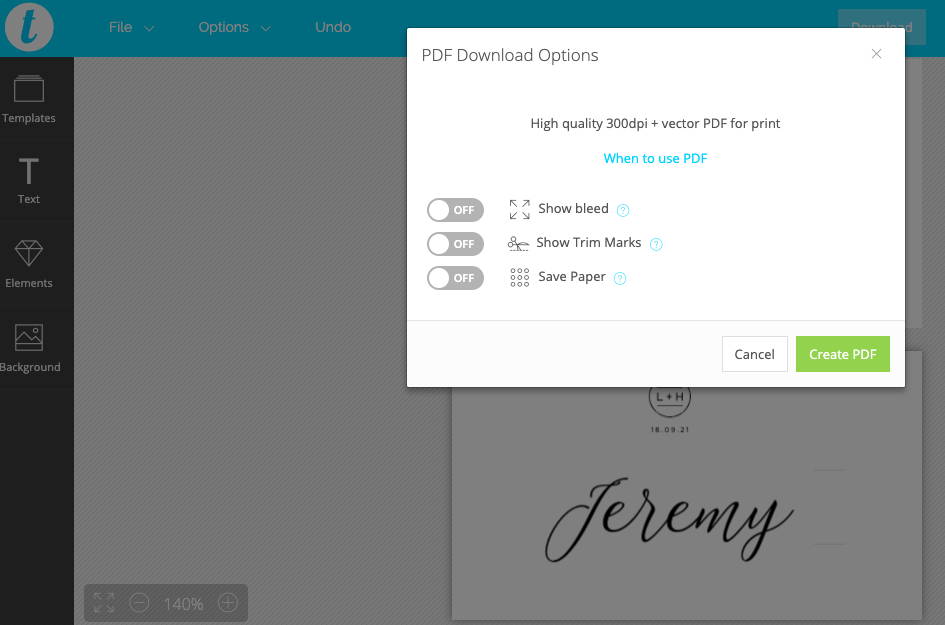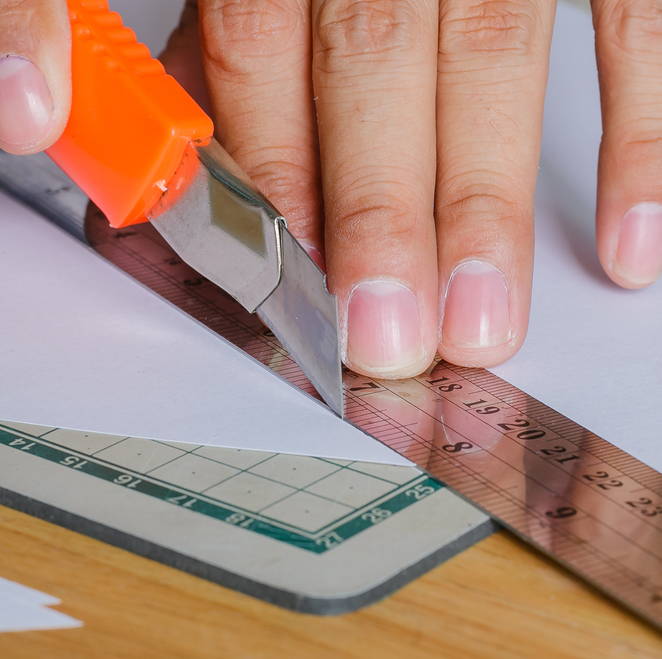 Skip this step if your place cards are already professionally printed and cut to size. You will need to cut out the two slits in each place card though.
This is quite a tedious step if you have a lot of place cards to create. I prefer to cut my place cards with a sharp utility knife and a metal ruler.
Your template will have the trim marks already, so it's simply cutting along them to create each individual card. Don't forget to cut the slits in each card at this stage.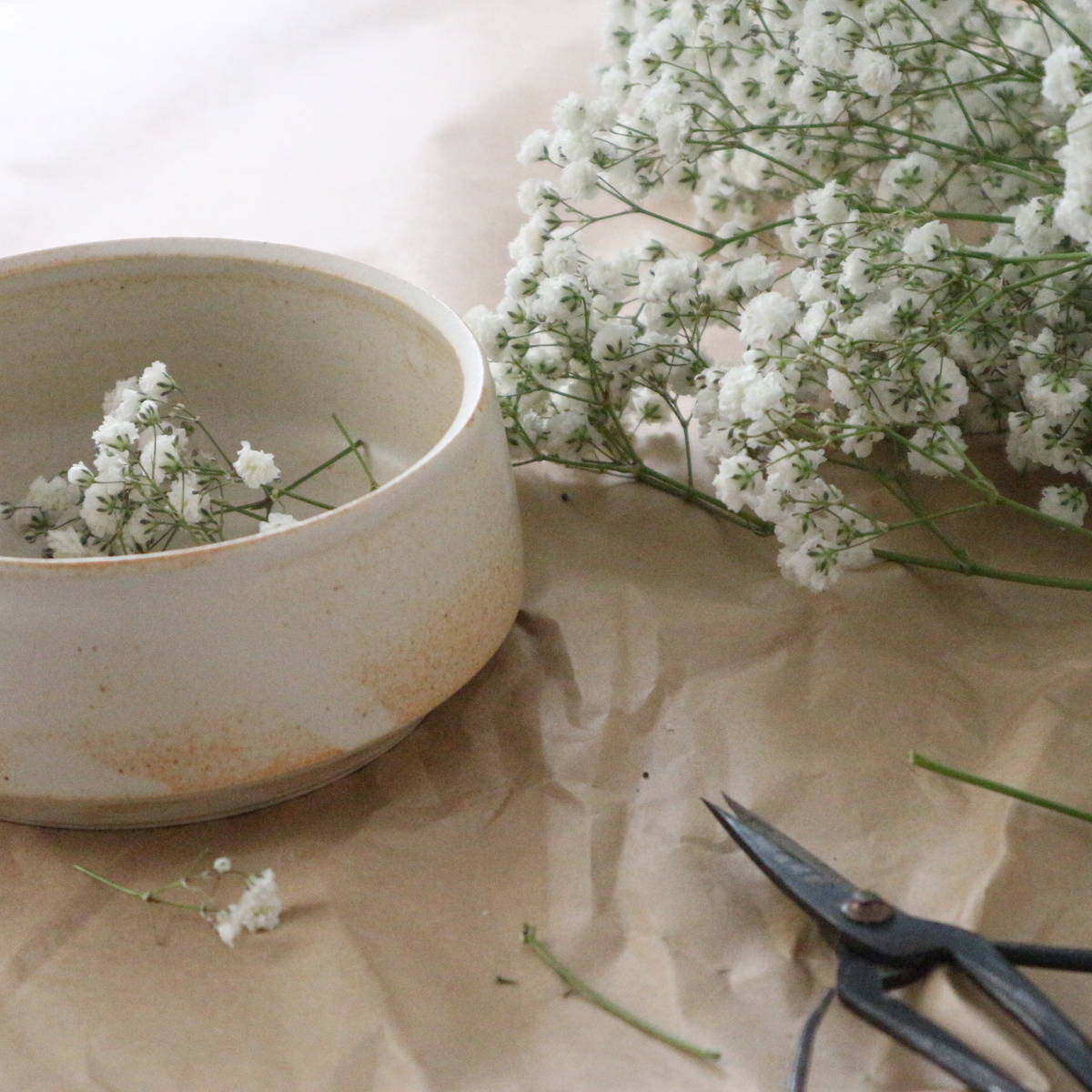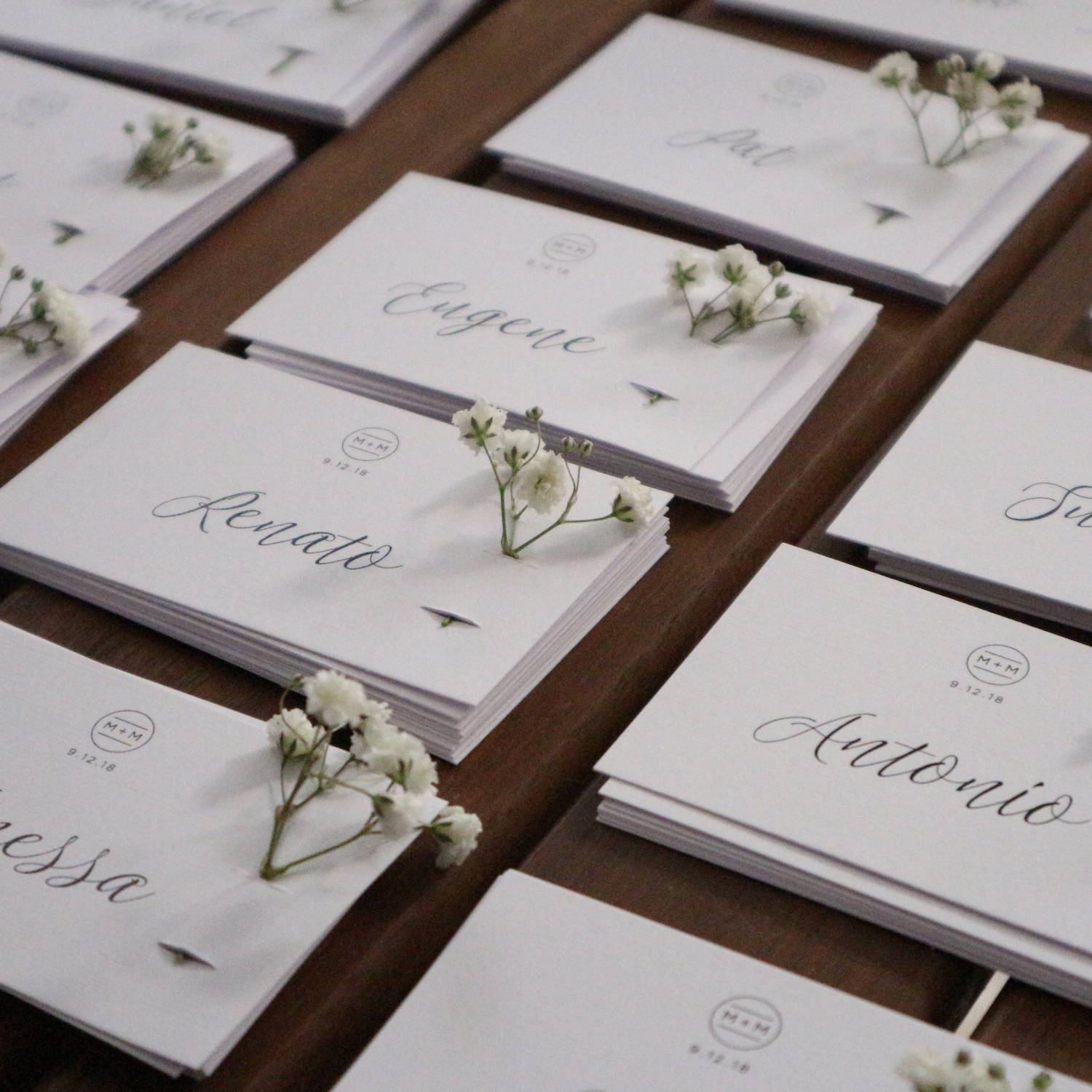 The fun part - that's if you love playing with flowers! Cut small stems of foliage long enough to sit comfortably into the two slits on the place cards.
Insert the foliage stem from the top slit first and then tuck it into the bottom slit.
That's pretty much it! You can experiment with all sorts of different types of foliage!
TIP: Any foliage with flowers, such as Baby's Breath, may risk wilting prior to the event. Therefore, it is advisable to create these on the day before the event. If you're using hardy plants such as rosemary or lavender, then they can be prepared a few days earlier without any issue.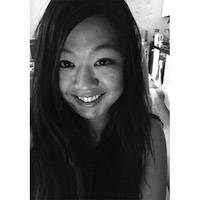 Written by The Hello Bureau's creative director, Cassandra Chew. For more information please use the contact form to send your enquiry.