So, what exactly do you write on a wishing well card? There really are no rules or etiquette when it comes to these cards. You can make it formal, informal, casual, fun or serious - any way you prefer. Poems are the most widely used form of wishing well verbiage, however you can always add your own personal touch to them! To help you get some ideas, I've compiled a list of the wishing well poems I've come across while designing invitations.
Because at first we lived in sin,
We've got the sheets and a rubbish bin!
A gift from you would be swell,
But we'd prefer a donation to our wishing well!

2. If you already live together and don't require any household gifts
A home together we already share
furnished with love, pride and care.
So when we look at all we've got
we really do not need a lot.
So we'd like to ask, if you don't mind,
for a gift of another kind.
Instead of searching for inspiration
you can simply make a monetary donation.
Place your gift in the wishing well,
make two wishes but do not tell.
One for us and one for you
and trust that both will come true.
Please don't feel obligedto do it this way.
Your presence is all we wanton our special day.

3. Focus the wishing well on your honeymoon
Your presence is all we want on our special date.
To share with us our happiness and to help us celebrate.
However if you were thinking of giving a gift to help us on our way,
a gift of money towards our honeymoon would really make our day.
But if you prefer to purchase a gift,
feel free to surprise us in your own special way.

4. A sweet poem about presence over presents
We'd love to have you with us
when all our dreams come true!
We want you to know that your
presence over presents will truly do.
But if we're honoured with a gift from you,
please think to wish us well.
May we respectfully request a donation
to our wedding wishing well.
5. No need to rob any banks
To save you shopping, sit back and rest.
A contribution to our wishing well is all we request.
Don't go overboard or rob any banks,
any amount will make us smile with thanks. ​
Now we have saved you all the fuss,
we would love if you could come and celebrate with us!

6. If a gift is hard to find
If finding a gift is hard to do,
Perhaps our wishing well is for you.
A gift of money is placed in the well.
Then make a wish… but donot tell.
We have already got toasters and spoons,
A donation would be lovely for our honeymoon.
If, however, a gift you do not find.
Be assured we will not mind.
Your presence there would be the most pleasant.
And would serve as the most beautiful present.

Know of any other wishing well poems? Share yours in a comment and I may add it to the list!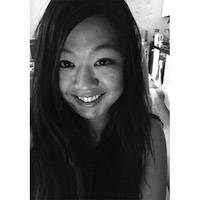 Written by The Hello Bureau's creative director, Cassandra Chew. For more information please use the contactform to send your enquiry.