How To Copy Your Guest Names Into Our Seating Chart Templates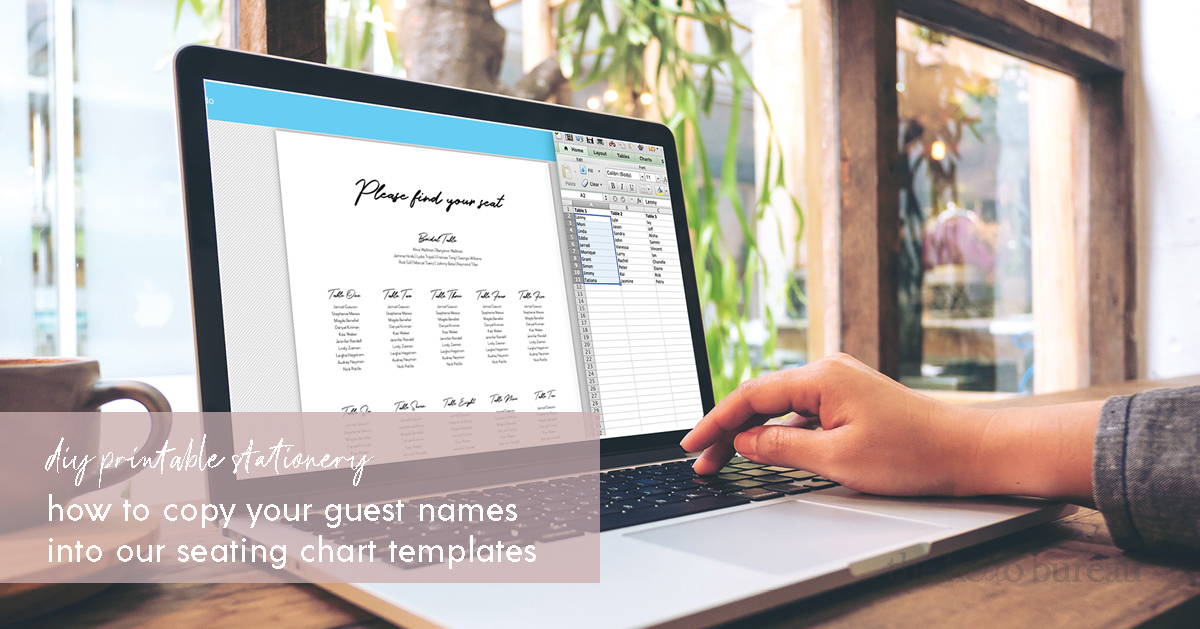 Creating your own printable seating chart is much easier than you think! This post is a tutorial on how to copy and paste your guest list into our templates from a spreadsheet. This method works with other forms of documents that have text recognition as well, such as Word docs and PDFs.
This video tutorial example shows you how to setup a seating chart that has 11 tables using our 15-table template. It also shows you how to easily copy and paste your guest list into Templett. The step-by-step written instructions are below the video.
Step 1: Have your template ready
Open up the Templett Designer in a  browser with the template that you have purchased from us. Add or delete any 'tables' as required.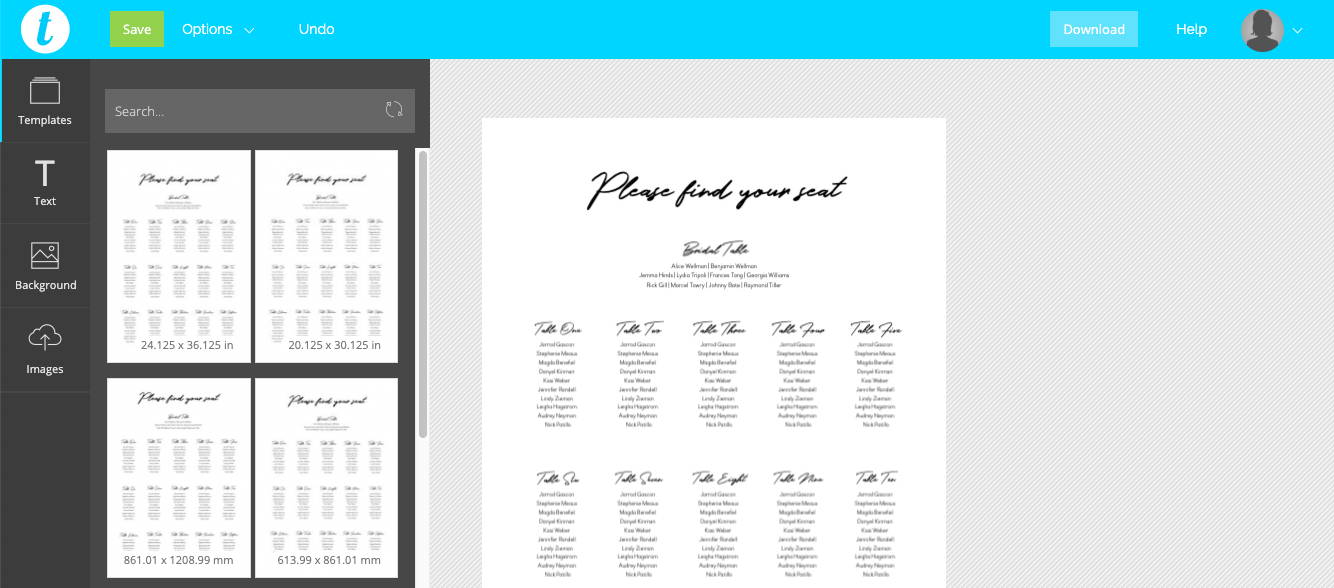 Step 2: Open up your document with your table/seating plan
This will be your spreadsheet, Word document or PDF.

Step 3: Copy the names in the first column of your spreadsheet or document
Select all the names and using your keyboard, either CTRL+C (Windows) or COMMAND+C (Mac) to copy it onto the clipboard.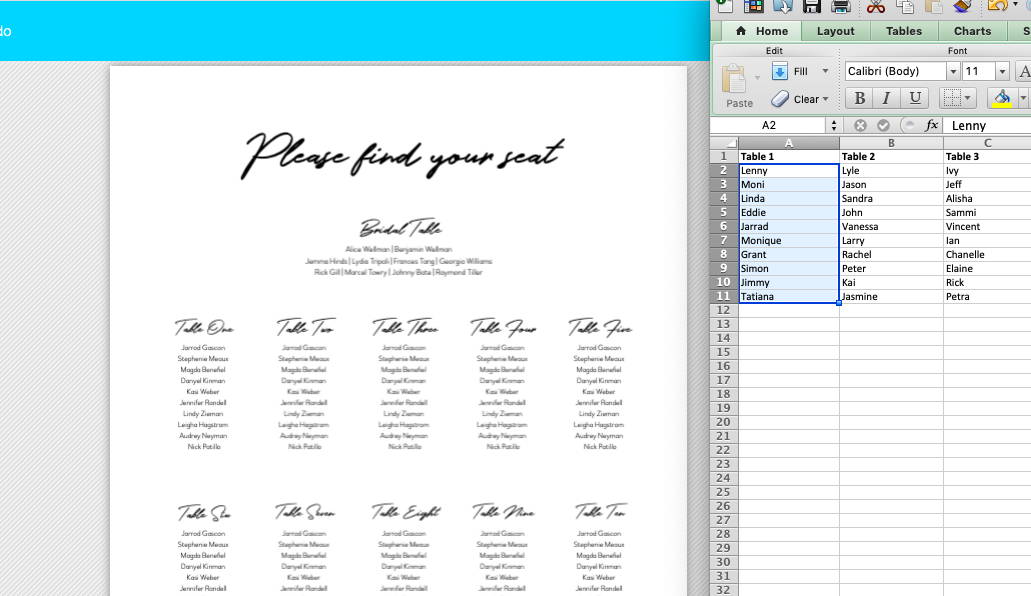 Step 4: Paste the names into the text box under the first table
Using your keyboard again, either CTRL+V (Windows) or COMMAND+V (Mac) to paste the names into the template.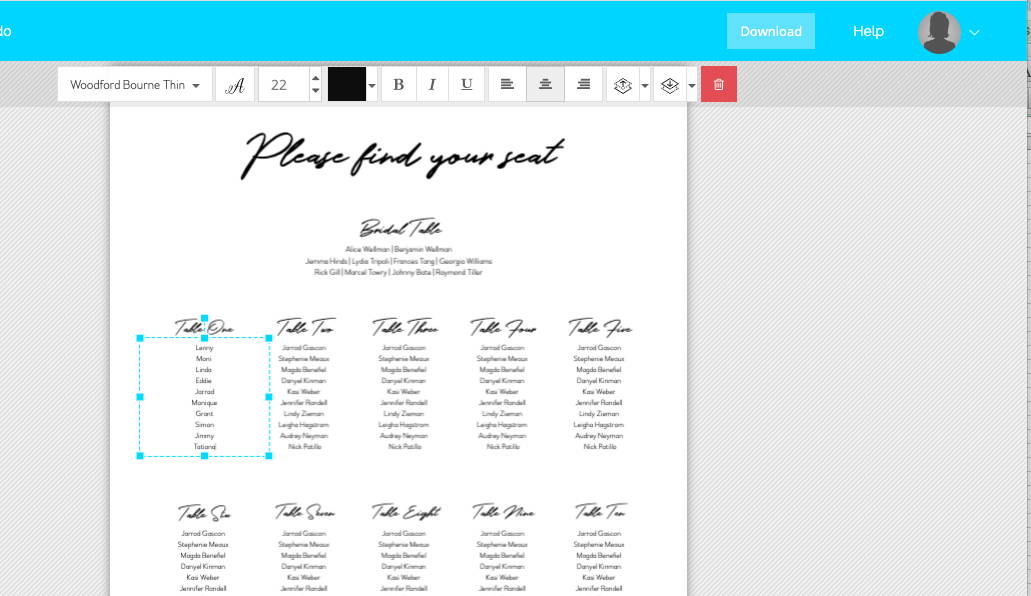 Step 5: Repeat steps 3 & 4 for the rest of the tables
Simply repeat the copy and paste method of your guest names into the remaining text boxes and that's it! From here you can adjust the size or change the fonts until you're happy with the layout. Tip: Remember to save your work as you go!