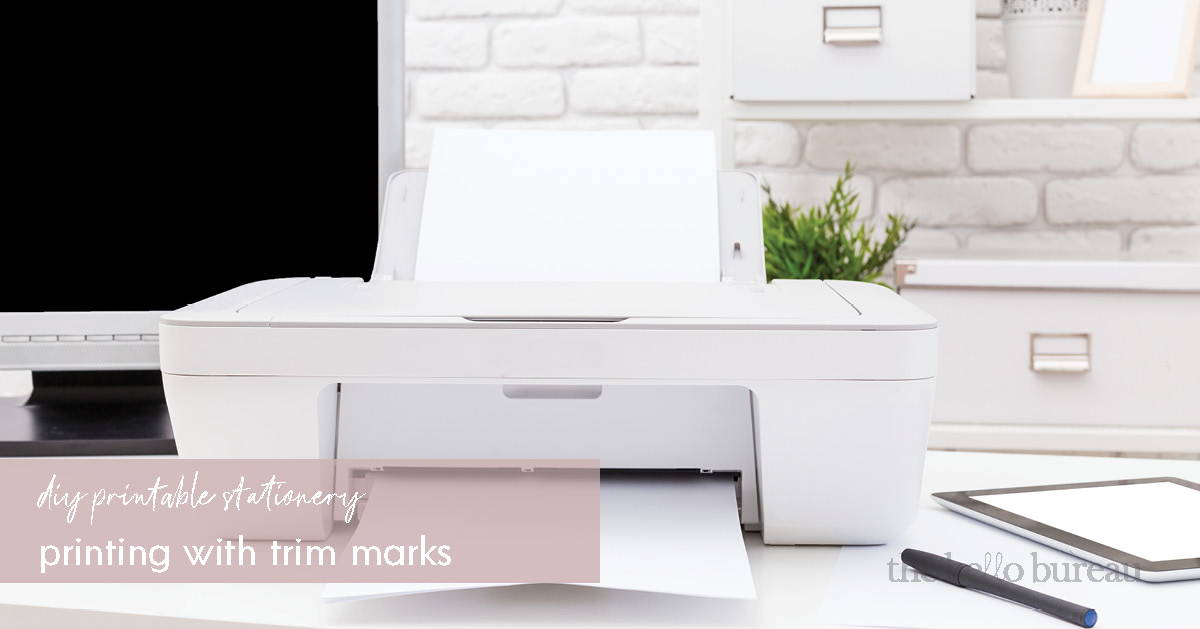 If you've got a decent home or office printer, then this hack will help you to print out templates and digital prints at actual size. Adding trim marks to your page will take the guessing and measuring game out of your home printed digital prints, ensuring they will be exactly the size they are meant to be. This works for any digital file smaller than A4 or US Letter size.
To print your files at the desired size with trim marks is pretty simple. Trim marks make it easy for you to trim the page down to size without having to guess the dimensions. However, for this to work, your digital file must be setup to the correct dimensions. For example, if you want to print a 5"x7" artwork, the PDF file must be setup as 5"x7" for the correct trim marks to appear.
All our templates and wall art printables are set to the correct dimensions, so you should have no problems with this method.
To print with trim marks:
1. I recommend using Adobe Acrobat Reader to open the PDF document. You can download this for free (https://get.adobe.com/uk/reader).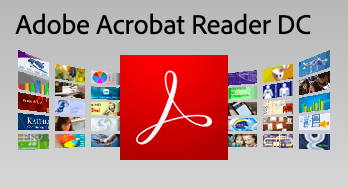 2. In the print menu choose your printer page size (A4 or US Letter sized files don't require trim marks.)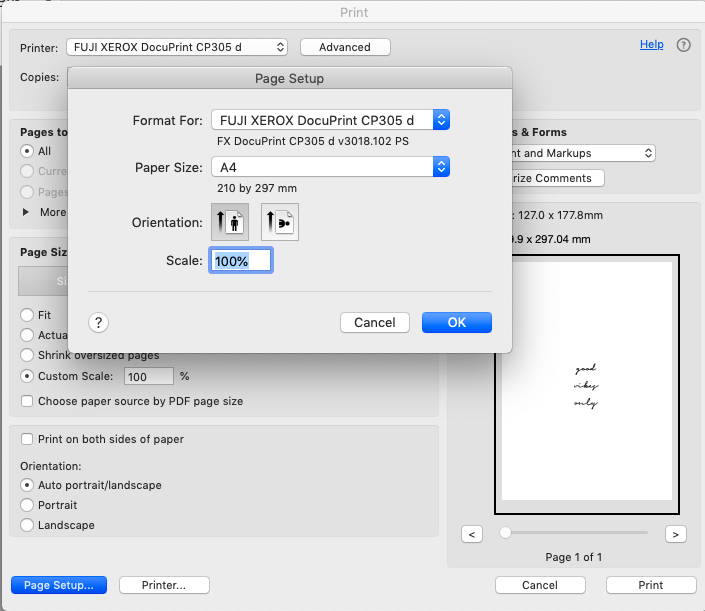 3. Ensure that scaling is set to 'Actual size'.


4. Click 'Advanced' and click on 'Marks and Bleed' and tick the 'Trim Marks' option and 'OK'.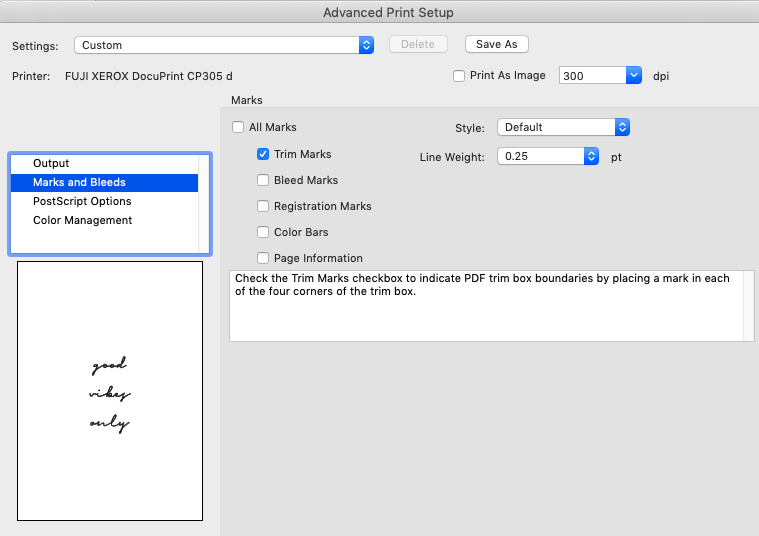 You should now see the trim marks in the preview window. If you want to go back to regular printing, remember to uncheck this option once you're done. Otherwise it'll save this option until you change it back to hide the trim marks.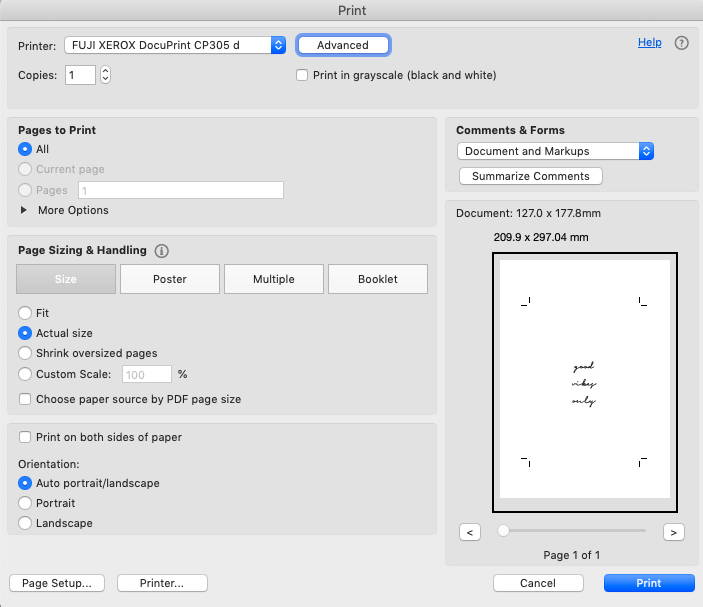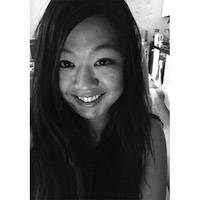 Written by The Hello Bureau's creative director, Cassandra Chew. For more information please use the contact form to send your enquiry.