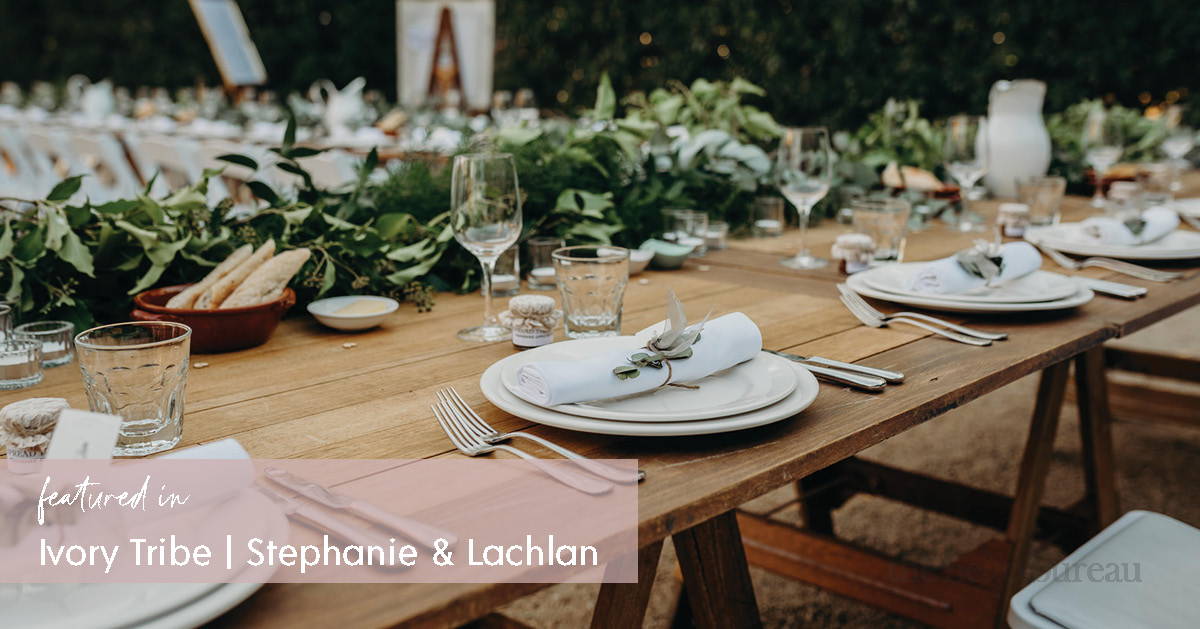 The ardour of the Gatsby era meets intimate rustic vibes at Stephanie and Lachlan's gorgeous Victorian countryside wedding. I was fortunate enough to have had the opportunity to create and produce the wedding stationery for this beautiful wedding.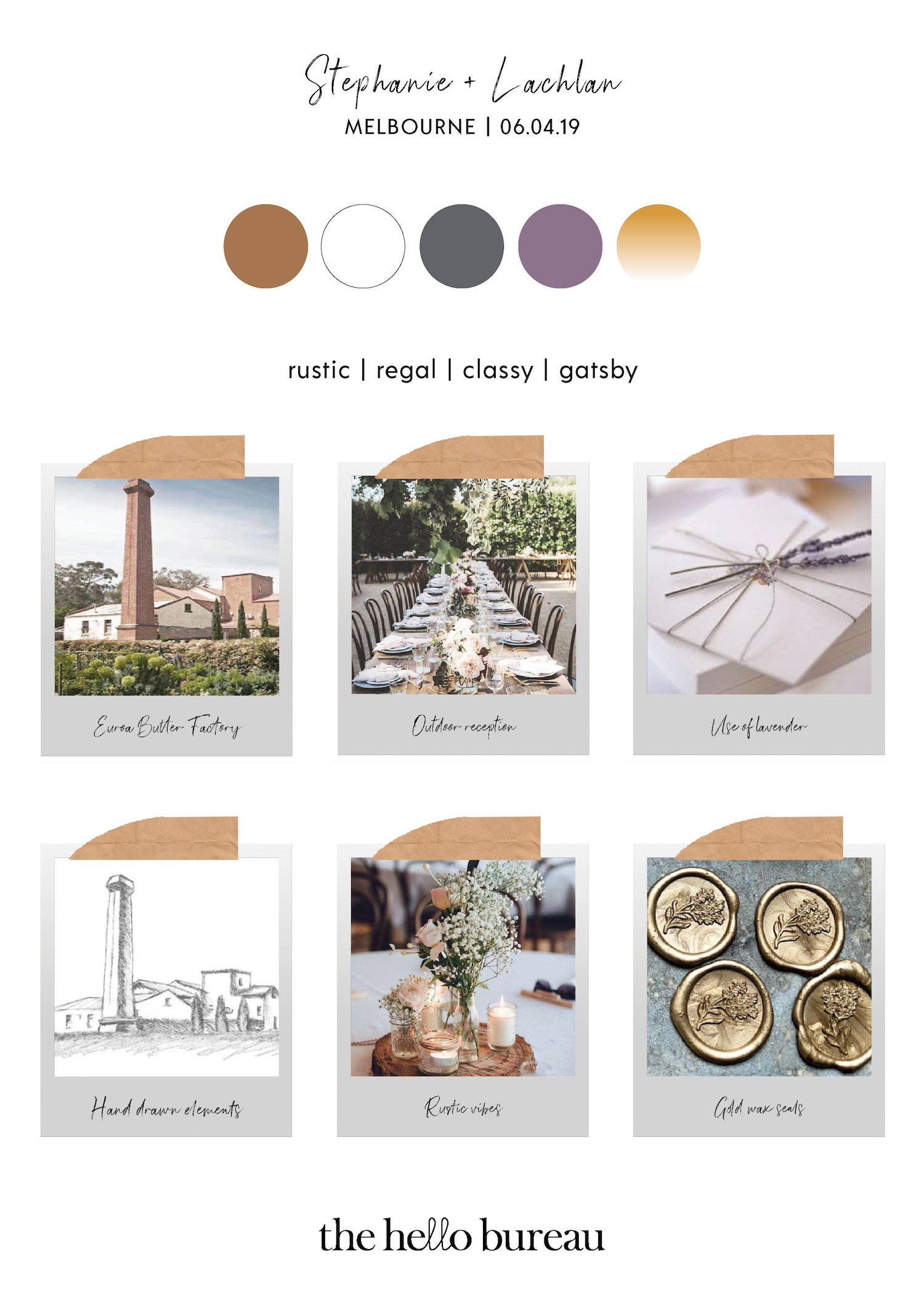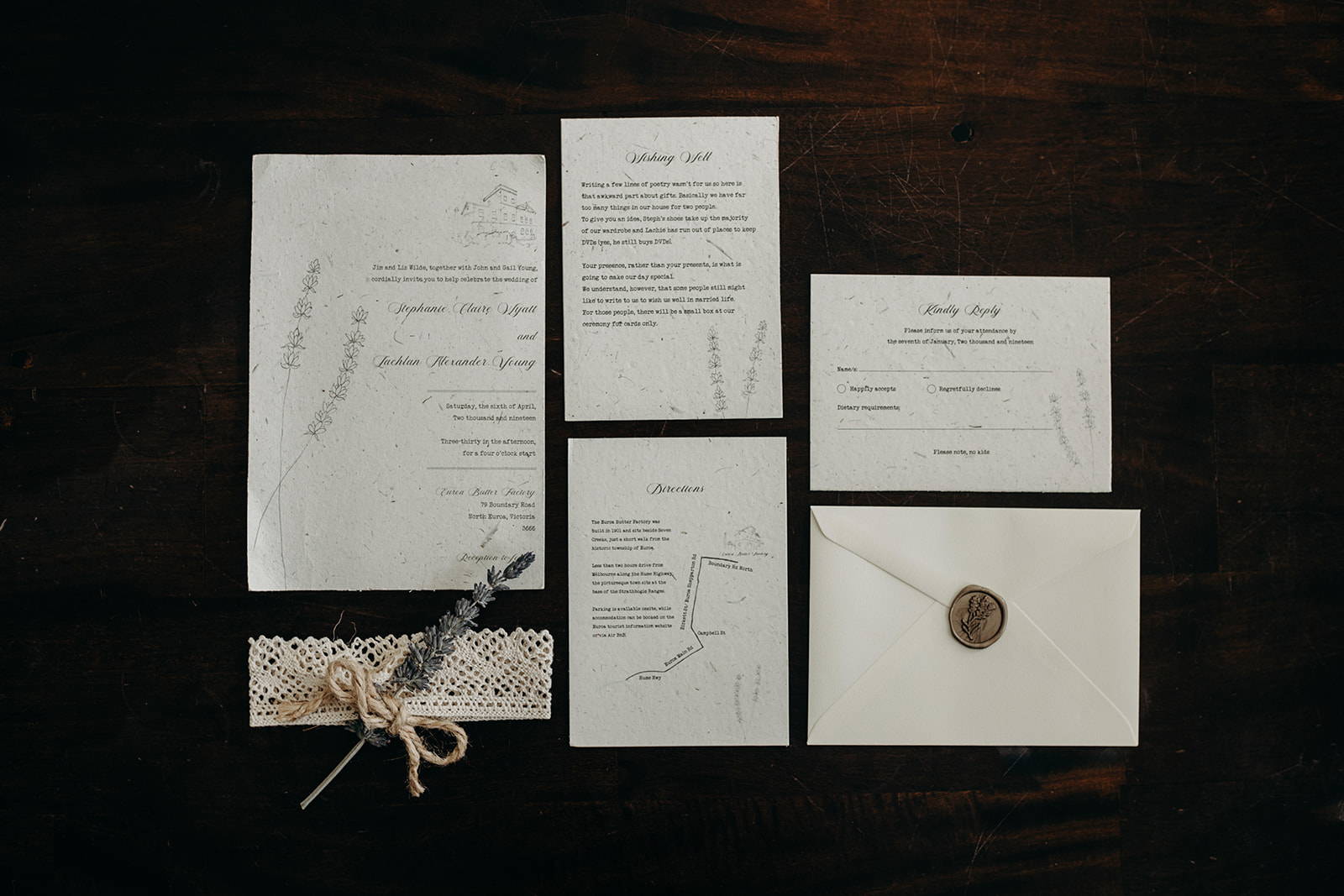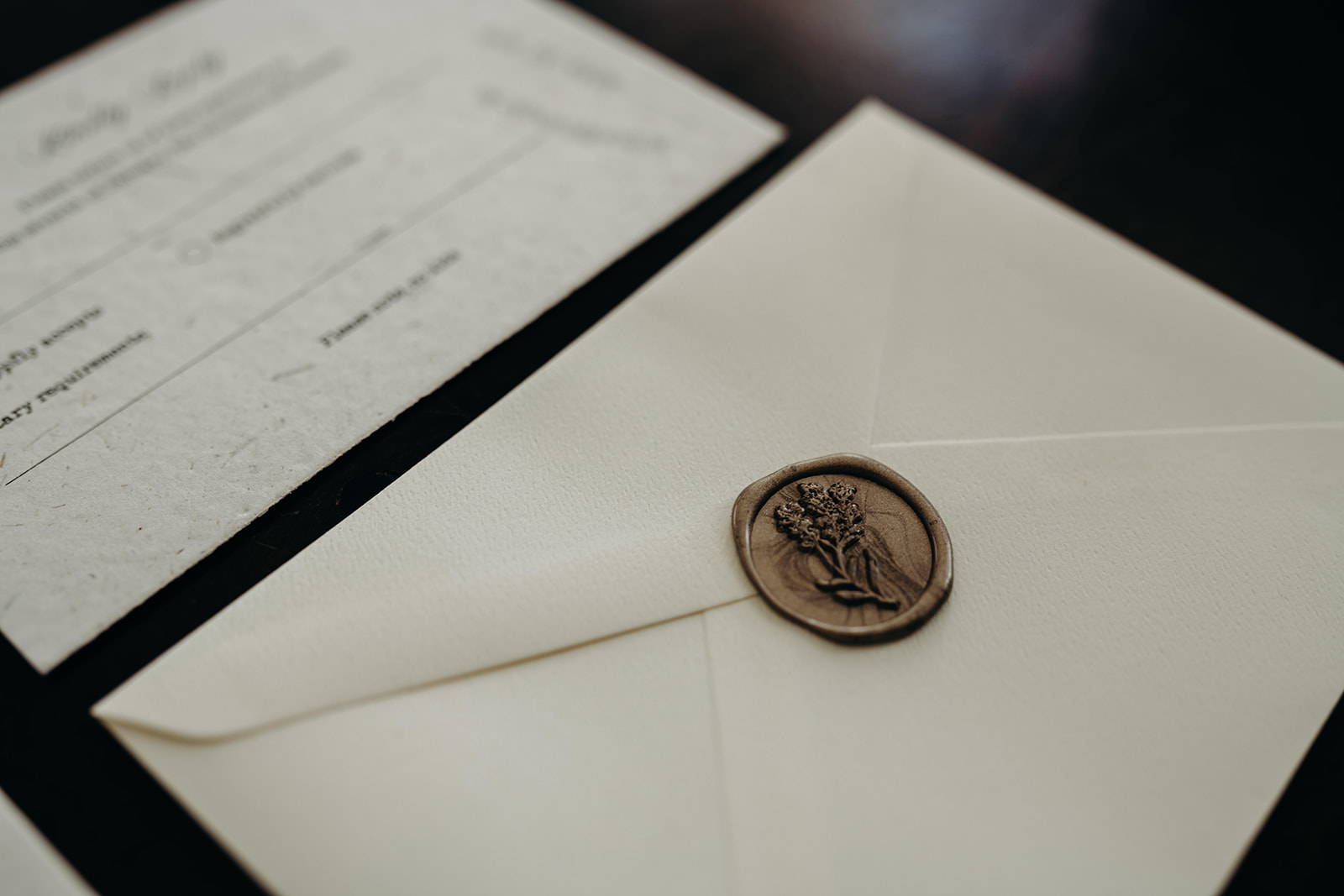 Stephanie and Lachlan's wedding invitations were designed to complement the homely rustic vibes of the Euroa Butter Factory. They were printed on eco-friendly handmade Elephant paper that was both visually beautiful and embodied a soft-to-the-touch uncoated texture.
Incorporated into the invitations were hand-drawn elements of lavender and of the Euroa Butter Factory. Stephanie and Lachlan wanted to capture the essence and characteristic of the venue itself in the invitations.
Finally, the finishing of the invitations included an ivory-coloured cotton lace band with brown twine and Stephanie placed a sprig of lavender in each one. A muted gold wax seal with a French lavender imprint sealed each envelope.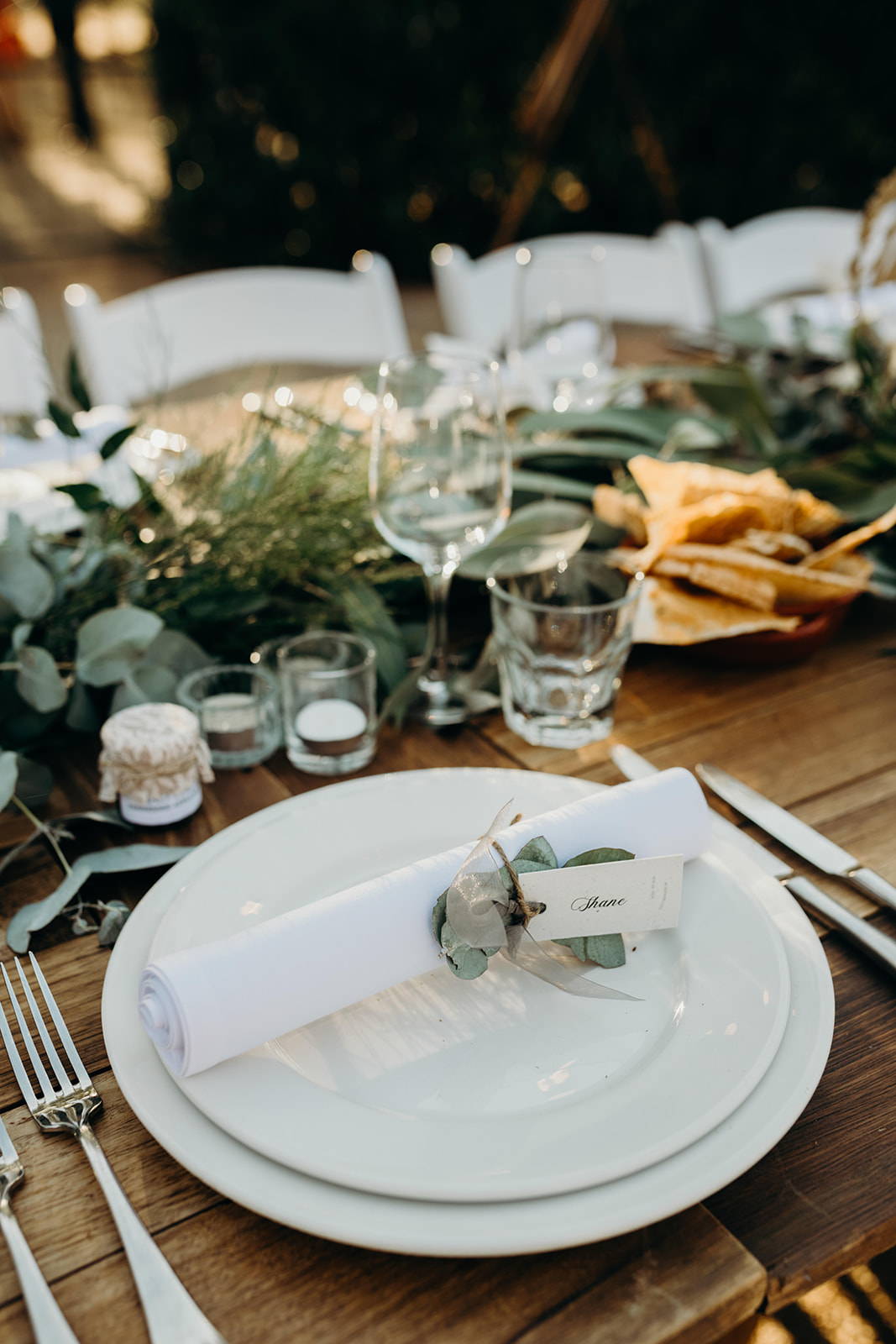 The place cards were printed on the same Elephant paper and carried the same lavender drawing from the invitations. They were hole-punched, and both a sheer organza ribbon and brown twine were tied onto each one. The twine would later be used to tie the place card over the rolled napkin with a eucalyptus leaf.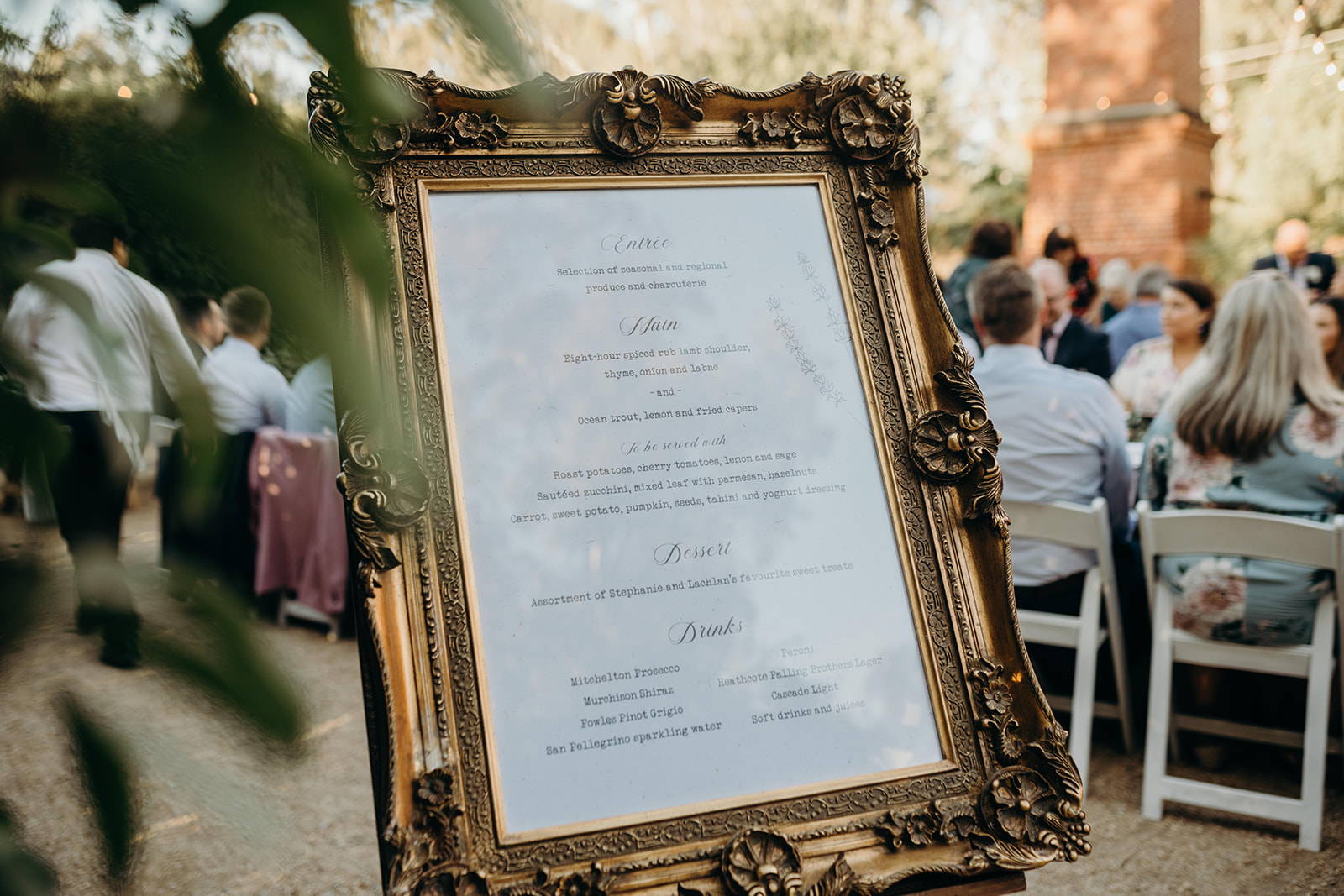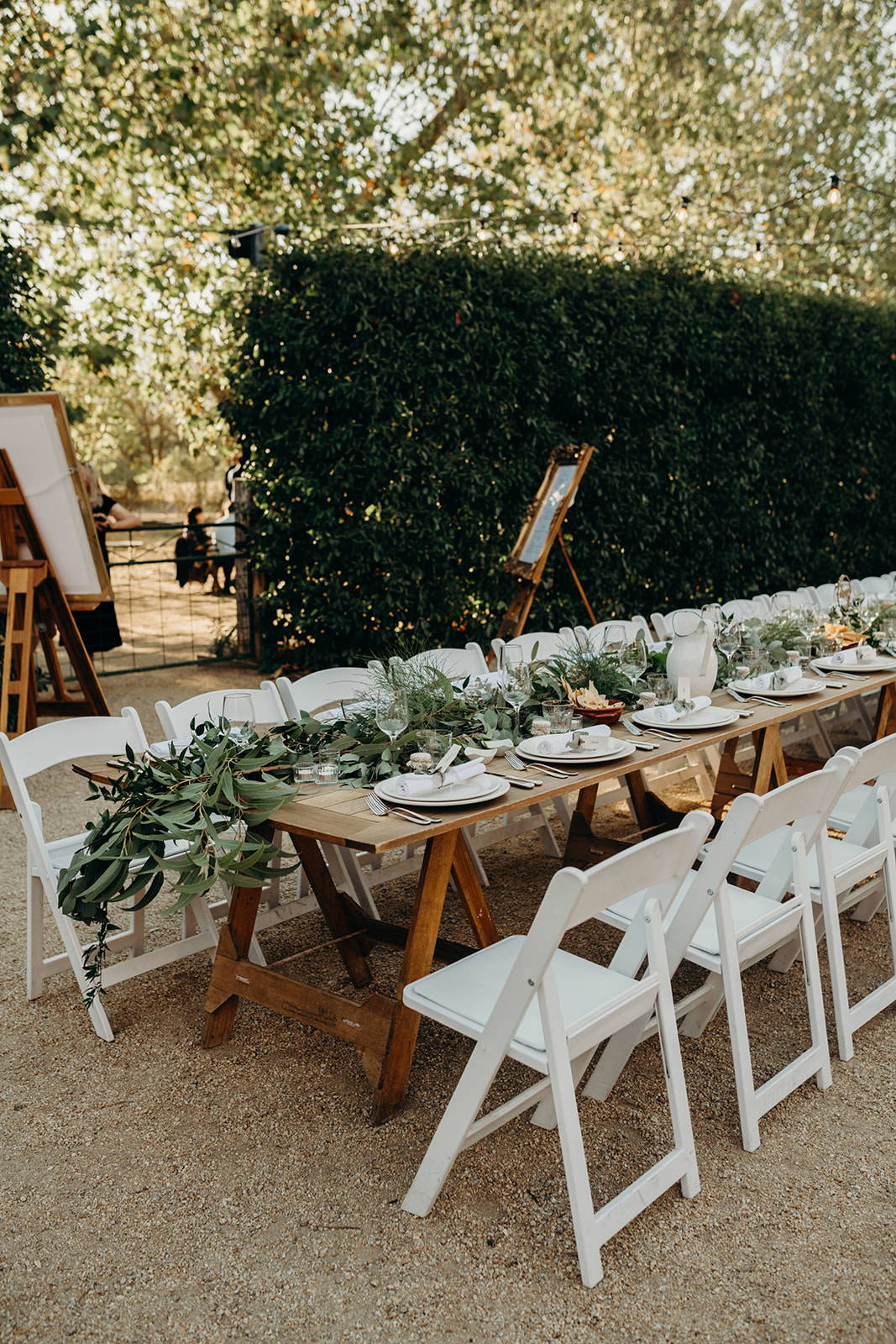 Stephanie and Lachlan wanted to keep the signage consistent with the rest of the stationery and use the same paper as the invitations and place cards. They had these amazingly gorgeous framed mirrors that they wanted to use for the seating chart and the menu. However, the dilemma was that the Elephant paper was only available in A4.
After thinking through all the possible options, I decided to use simulated texture for the design. That meant scanning in a sheet of Elephant paper to get a digital version of it, and then using that digital version to create a background for my design. I then got it printed as a poster on matte poster paper and Stephanie and Lachlan got it framed. The results turned out beautifully!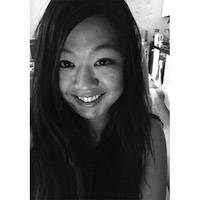 Written by The Hello Bureau's creative director, Cassandra Chew. For more information please use the contact form to send your enquiry.