Immerse yourself in the enchanting world of an ethereal and breathtaking Autumn wedding scene, meticulously brought to life through the collaboration of a remarkable team of Melbourne wedding vendors. We had the incredible opportunity to create the autumn-inspired wedding stationery for this awe-inspiring shoot.
As the creative team behind the stationery for this shoot, we aimed to capture the essence of romance and dreams in every detail. Our vision came to fruition with items that exuded a sense of ethereal beauty, blending poetry, calligraphy, hand-painting and the artistry of handmade paper.
Drawing inspiration from the realms of dreamy poems and the cosmic realm of love itself, our stationery collection became a tangible expression of the intangible. Each piece was designed to reflect the romantic and dreamy atmosphere. Our goal was to invite guests to embark on a journey into a world where love and magic intertwine.
Prepare to be captivated as we take you on an enchanting exploration of this Autumn Romance wedding stationery inspiration. We hope every stroke of ink and texture of paper invites you to embrace the beauty of love's celestial dance.
Photography by Lovers Narrative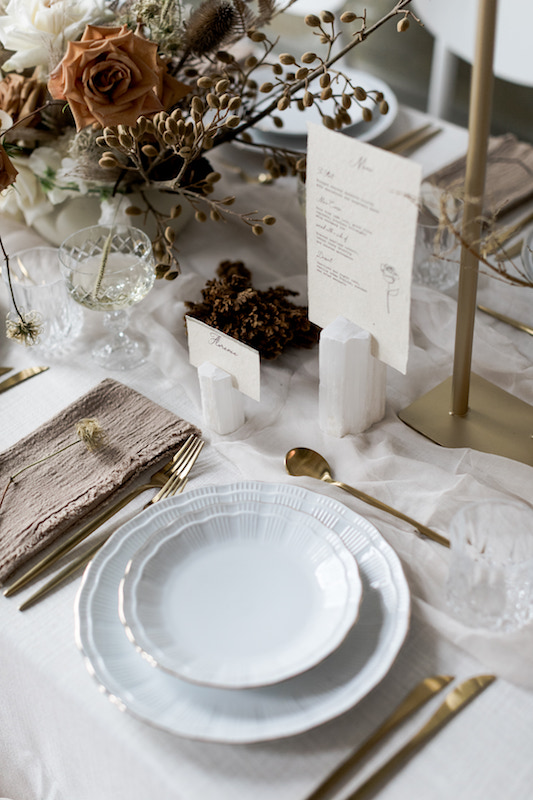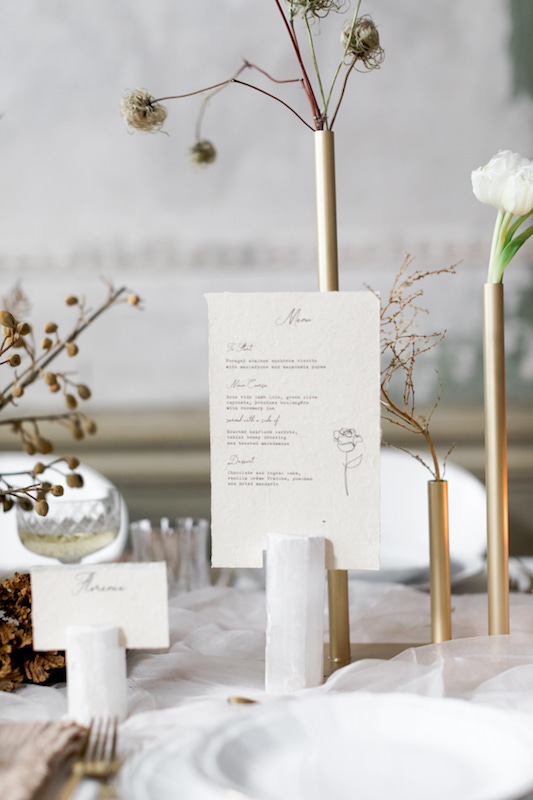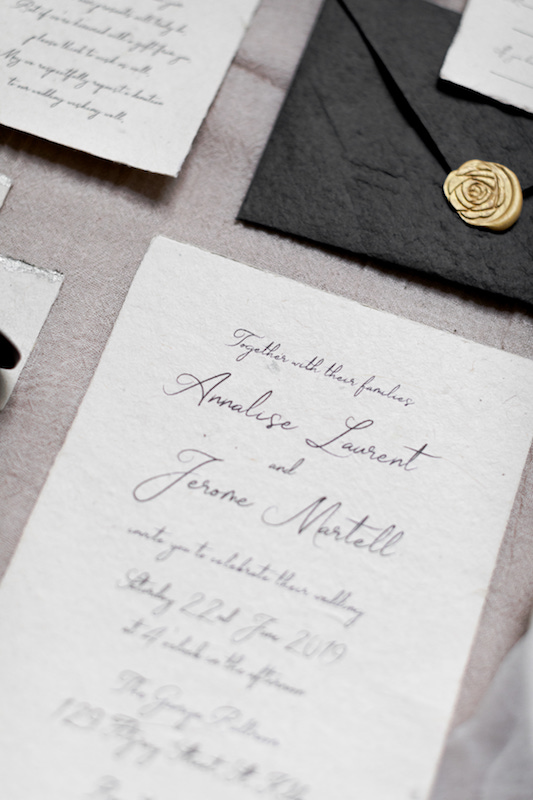 ✨ WEDDING VENDORS ✨
Photography | Lovers Narrative
Planner | Wanderlust Creative
Venue | The George Ballroom
Flowers | State of Nature
Cake | Fig and Salt
Stationery | The Hello Bureau
Table Linen | Table Art Event Hire
Selenite Menu Holders | Quartz & Crystal
Chairs | Dann Event Hire
Glassware, Tableware & Napery | Event Art
Vases | The Hire Co.
Gowns & Veil | Harriette Gordon
Ring Box | Amonie
Hair & Makeup | St Kristal
Model | Francesca Stobo
—
The Hello Bureau is a creative design studio in Perth, Australia specialising in wedding and event stationery. With over 10 years experience in the industry, we seek to share our knowledge to help you with your creative wedding and event stationery projects. If you're interested in bespoke stationery for your wedding or event, please send us an enquiry.