It all began when Esther stumbled upon our Etsy store and discovered our Mister Fox welcome sign template. The design was inspired by the whimsical Wes Anderson film, Fantastic Mr. Fox.
Our original design incorporated the vibrant colour palette from the movie, featuring shades of yellow, red, orange, and white. However, Esther's creative touch came into play as she transformed the background colour into a delightful pale pink, seamlessly blending it with the quirky theme of their wedding.
Witnessing how our customers infuse their unique style into our templates fills us with absolute joy! And Esther and Martin's wedding exemplifies this perfectly. The DIY signage they incorporated added a touch of magic to their special day. This proves how incredible personalised creations can look in action.
To top it all off, Esther and Martin's beautiful whimsical wedding at Asylum Chapel gained recognition, being featured on Love My Dress. If you're in need of some playfully quaint wedding inspiration, we highly recommend taking a peek at their enchanting celebration.
The talented Joasis Photography has kindly shared some snaps of the day with us.
The Welcome Sign
After purchasing the template, Esther edited the colours and text to suit her whimsical warehouse wedding. With a bit of guidance from us regarding printing options, she confidently proceeded to have everything professionally printed.
The outcome? Nothing short of remarkable. The attention to detail and the seamless blend of Esther's edits with the original design truly brought her wedding signage to life.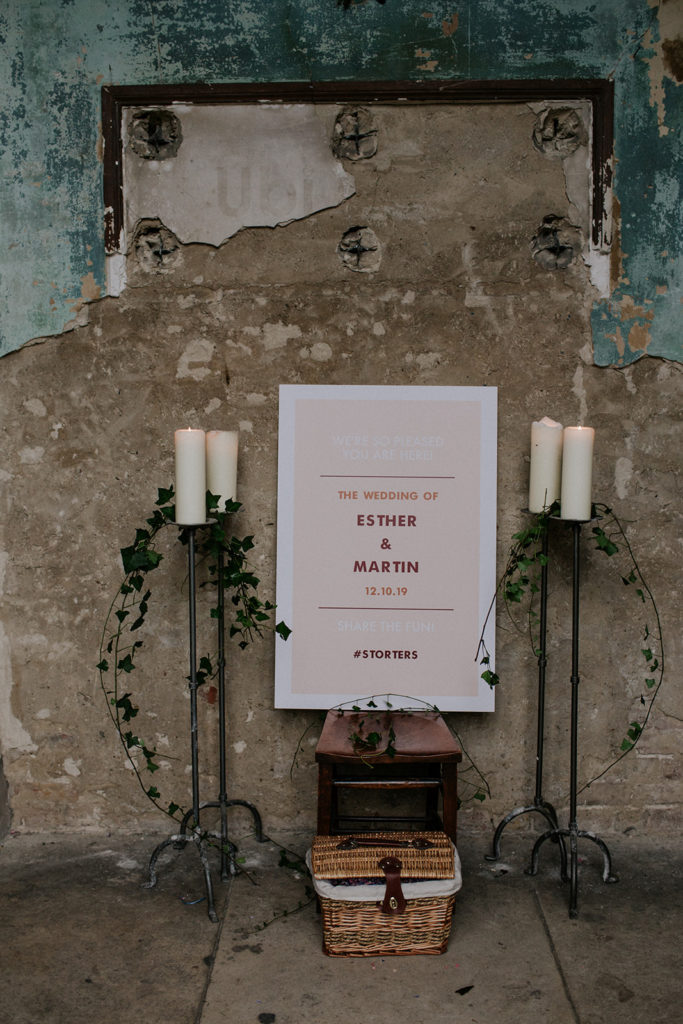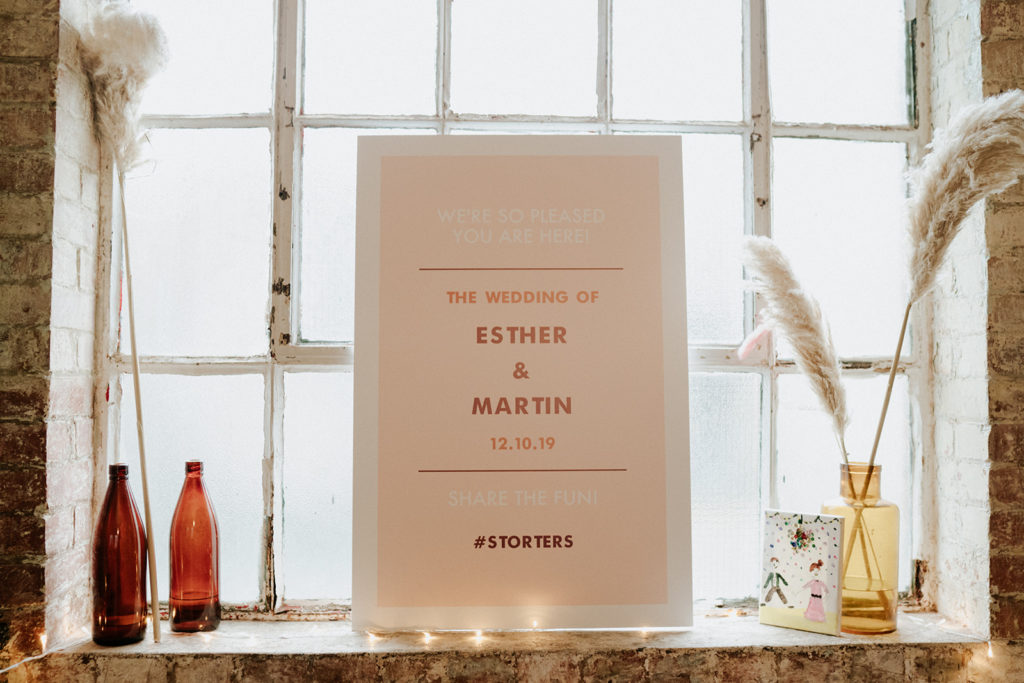 Other Signage
Embracing the versatility of our small signage templates, Esther ingeniously utilised them to craft matching signage for various areas of her wedding celebration. One notable example was the party preparation station, where guests could gather and partake in the joyous preparations.
With her creative touch, Esther transformed the templates into charming signs that not only added a cohesive aesthetic but also served as practical and delightful elements throughout the event. By incorporating these personalised touches, she elevated the overall ambiance and created a cohesive visual experience for her guests. Applause-worthy, indeed!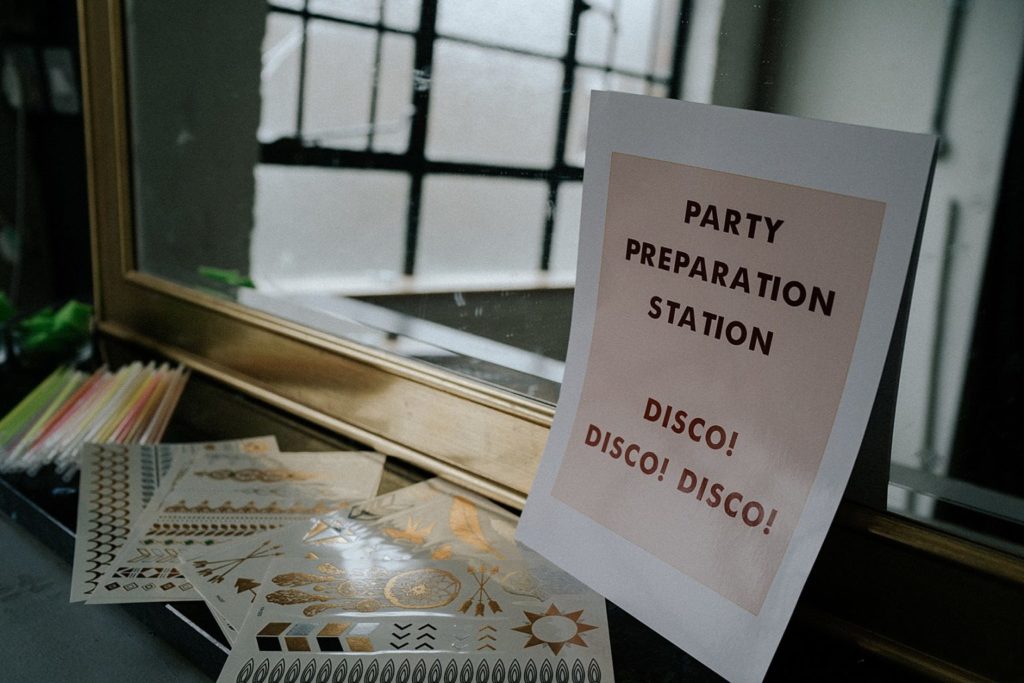 —
The Hello Bureau is a creative design studio in Perth, Australia specialising in wedding and event stationery. With over 10 years experience in the industry, we seek to share our knowledge to help you with your creative wedding and event stationery projects. If you're interested in bespoke stationery for your wedding or event, please send us an enquiry.