Imagine the sheer magic of celebrating your special day amidst the awe-inspiring jarrah trees of Western Australia's Darling Ranges. Well, that's precisely what Lavinia and Adam had in mind for their wedding. They set their hearts on Jarrahdale, an old settlement that provided the perfect backdrop for a wedding straight out of a rustic fairytale. Lavinia and Adam reached out to us with an exciting request: designing their one-of-a-kind rustic-themed wedding invitations.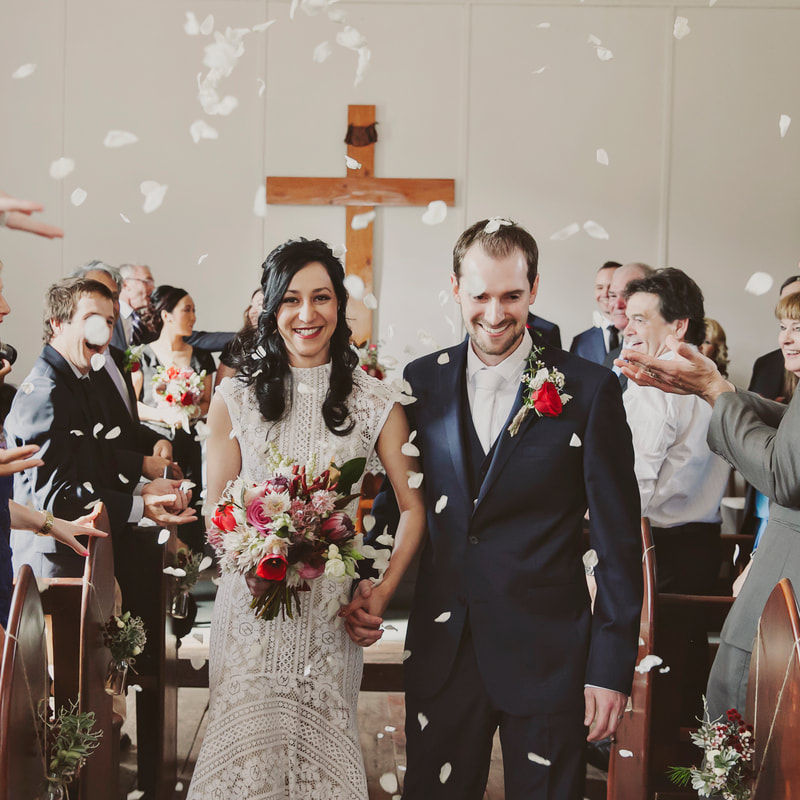 Lavinia and Adam exchanged vows in a charming little church tucked away amidst towering jarrah trees. And when it came to the celebrations, they knew exactly where to go – the delightful Millbrook Winery.
The Invitations
When it came to their rustic-style wedding invitations, Lavinia and Adam knew they wanted something vintage with a hint of whimsy. Taking inspiration from vintage carnivals and the whimsical glow of lights in mason jars, we embarked on a design adventure. To capture that playful essence, we experimented with an array of fonts, blending them together to create the perfect balance of charm and character. To keep the invitations sustainable, we chose to use Botany Naturaliste – an Australian made 100% post-consumer waste recycled paper stock.
As the excitement built up for Lavinia and Adam's wedding, their RSVP card became a keepsake in itself. By featuring a delightful image of the charming church where they would exchange their vows, it gave their guests a glimpse of their upcoming wedding day.
Furthermore, their Wishing Well card added an extra touch of anticipation. Adorned with a captivating image of their stunning honeymoon destination, guests became a part of the adventure that awaited the newlyweds.
With every detail carefully crafted, Lavinia and Adam ensured that their guests could share in the joy and anticipation of their wedding celebration and beyond.
Adding the final touch of whimsy, we finished the invitation set with black and white baker's twine. It proved to be perfect for tying every element together. The matching printed envelopes completed the ensemble, ensuring that every detail exuded a cohesive aesthetic.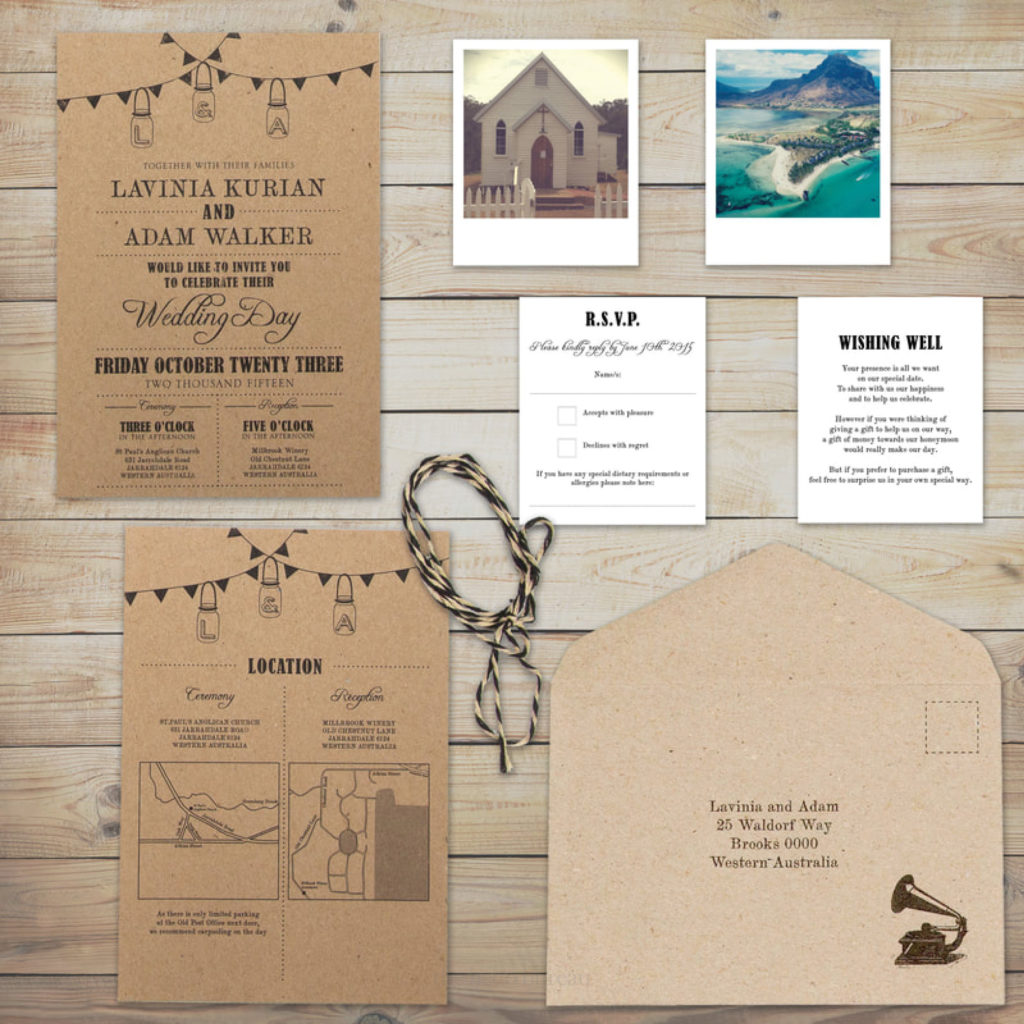 The Menu
For the reception, our task was to design a menu that complemented the rustic atmosphere of the winery. To maintain a cohesive stationery ensemble, we opted for similar typography to the invitations. This attention to detail ensured that every element seamlessly blended together, enhancing the overall aesthetic of the event. We also printed the menus on the same eco-friendly paper, so that they could be recycled post-wedding celebrations.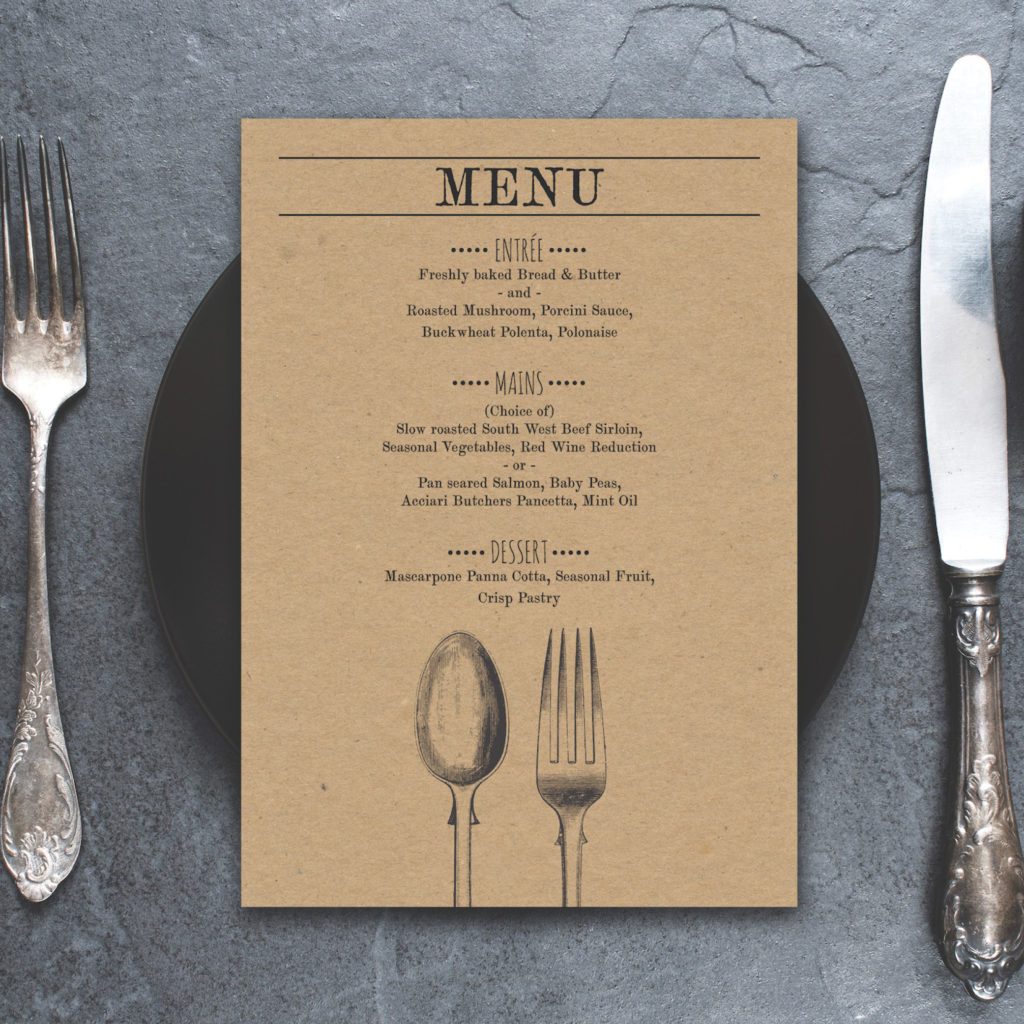 —
The Hello Bureau is a creative design studio in Perth, Australia specialising in wedding and event stationery. With over 10 years experience in the industry, we seek to share our knowledge to help you with your creative wedding and event stationery projects. If you're interested in bespoke stationery for your wedding or event, please send us an enquiry.